What We Owe the Craft of Writing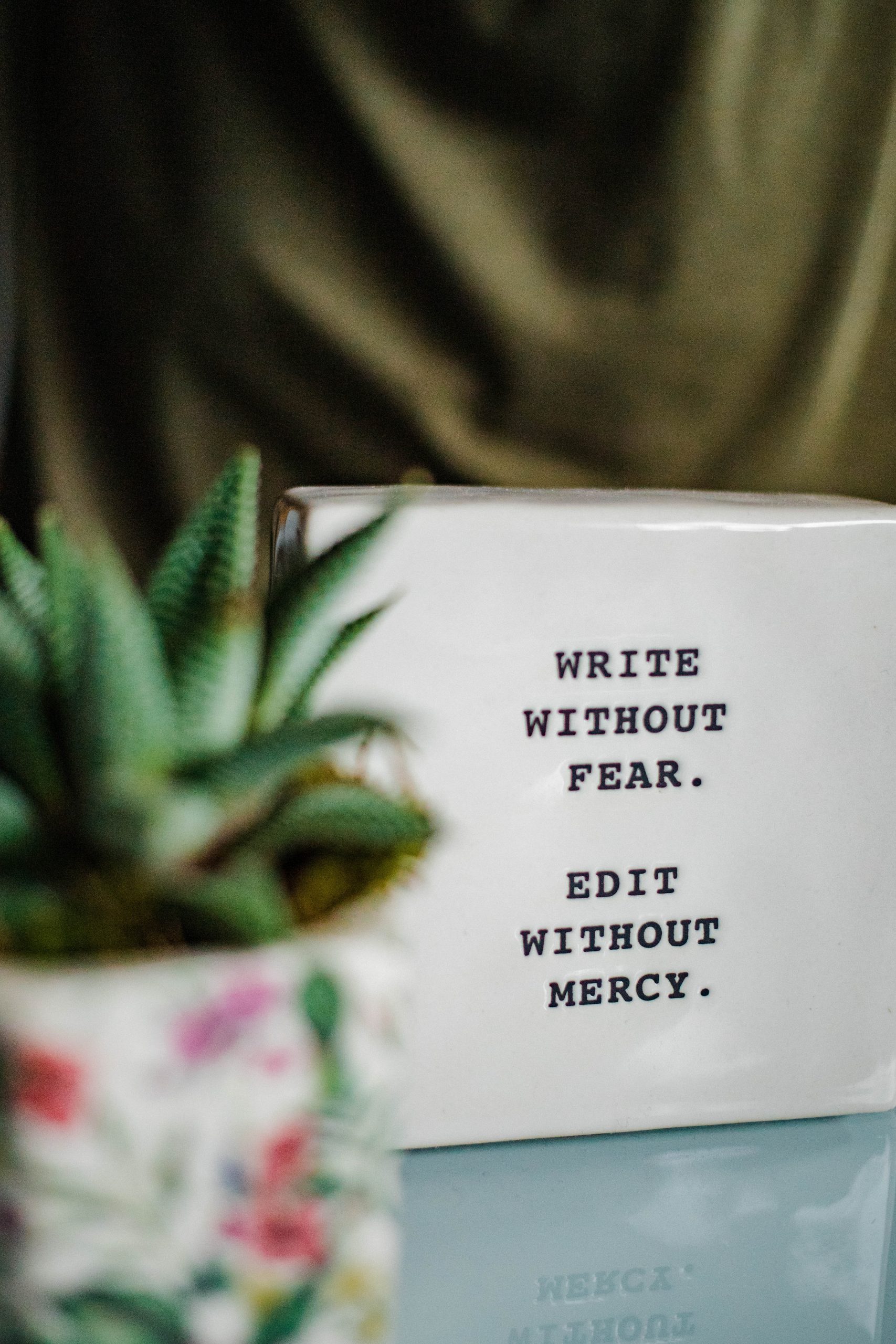 First and foremost, dedication. We owe our craft dedication to refining our skills. We must persistently do the hard work of learning and growing. I am aware of how scary it is whenever we come upon a blank page, but we must keep at it, lean into the trepidation, and write nonetheless. Writing, like swimming, is a practice-oriented pursuit. It is a little difficult to stay afloat, to thoroughly enjoy the tenacity required at the beginning, but if one stays the path, and keeps at it, it does get better.
Another thing we owe our craft is tenderness. I have come to realise we can talk about really difficult things in tender ways. We can approach, express anger in ways that still bear the mark of tenderness. It is possible to hold grief & tenderness in the same piece of writing. We needn't be obsessed with shocking the reader. And to be honest, I understand that impulse, I have it too, but it is something to be outgrown. Too much shock and your work remains untouched, your message, unearthed. Now, I aim to surprise. Surprise is a much more gentler, effectual, word. Always look for ways to surprise. Miracles surprise, allow your work to be one, permit awe even in grief.
We also owe our craft a decision to not be unnecessarily ambiguous in our work. I, always, am of the opinion that ambiguity is something stumbled into, not the point of origin. I doubt that Jumoke Verissimo, when seated to write poems, says to herself, "I better fill this whole poem with ambiguity today!" No. Most likely she follows an itch, that hallowed rumble within. I believe a piece can be experimental and still have some level of lucidity, accessibility. Stop locking people out of your poems in an attempt to sound profound. Accessibility does not imply inferiority of skill, also, a sense of mystery, beauty, isn't to be mechanically manufactured. We have to actively combat that exclusive mindset often held dear in poetry circles. Invite the reader, better to be a passageway than a conundrum. The more (readers and poets), the merrier. The beauty of poetry isn't a result of the rarity of poets or sparsity of its audience, but because it is, in itself, an enchanting enterprise. We need more beauty, make a promise to be a part of that.
There's a saying about standing on the shoulders of great people to see ahead, and it does apply to us, here, now. We all are growing into our brilliance today because we were imbued by the brilliance of the past. They did the work, they were committed to the craft. We owe future generations that same responsibility, same devotion to our craft.
Above all, we owe our craft grace. There will be dark days, there will be poems about dark days, but more importantly, we, as poets must immerse ourselves in the grace of the present moment. That is where all miracles abound.
Photo by hannah grace on Unsplash
Pamilerin Jacob is a Nigerian poet whose poems have appeared in _Barren Magazine, Agbowó, Poetry Potion, Ghost City Press, Elsieisy, Feed Lit Mag & elsewhere. He was the second runner-up for _Sevhage Poetry Prize 2019, co-winner PIN Food Poetry Contest 2018. His poems also appear in Memento: An Anthology of Contemporary Nigerian Poets, 2020. Author of the chapbook- Gospels of Depression; he is a staunch believer in the powers of critical thinking, Khalil Gibran's poetry & chocolate ice-cream. Reach him on Twitter @pamilerinjacob.
Please follow and like us: