October sunset |Ramachandran M A |Poetry
east window–
how many moons
in the courtyard?
October sunset–
how many sunsets
in me father?
how long have you been
here in the air father?
who is murmuring it
tonight in my ears, father?
over the eastern hill
full moon tonight–
where could you go
in an evening like this
my father? — nowhere
yes, nowhere but here
who has been murmuring
something in the dark?
perhaps the wind
yes, perhaps the wind
over the still water
full moon in October
whose shadows are meeting
there in our old lane–
where you trod long
where once I trod,
perhaps no one father
perhaps no one–
Photo by de Jesus Benitez on Unsplash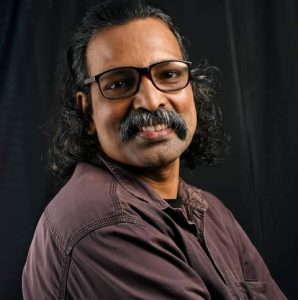 BIO
Ramachandran M A lives in Kozhikode, Kerala, India. He writes poems
in English. He writes poetry under his heteronym Tekisui RC as well.
He lives in his tiny room with a few books and DVDs of master film
makers. His only possession is a  laptop.
Ramachandran earns a little money for living by occasional teaching.
Author Photo: Ramachandran M A
Please follow and like us: