He's Not Coming Tonight | Dillon Rouse | Play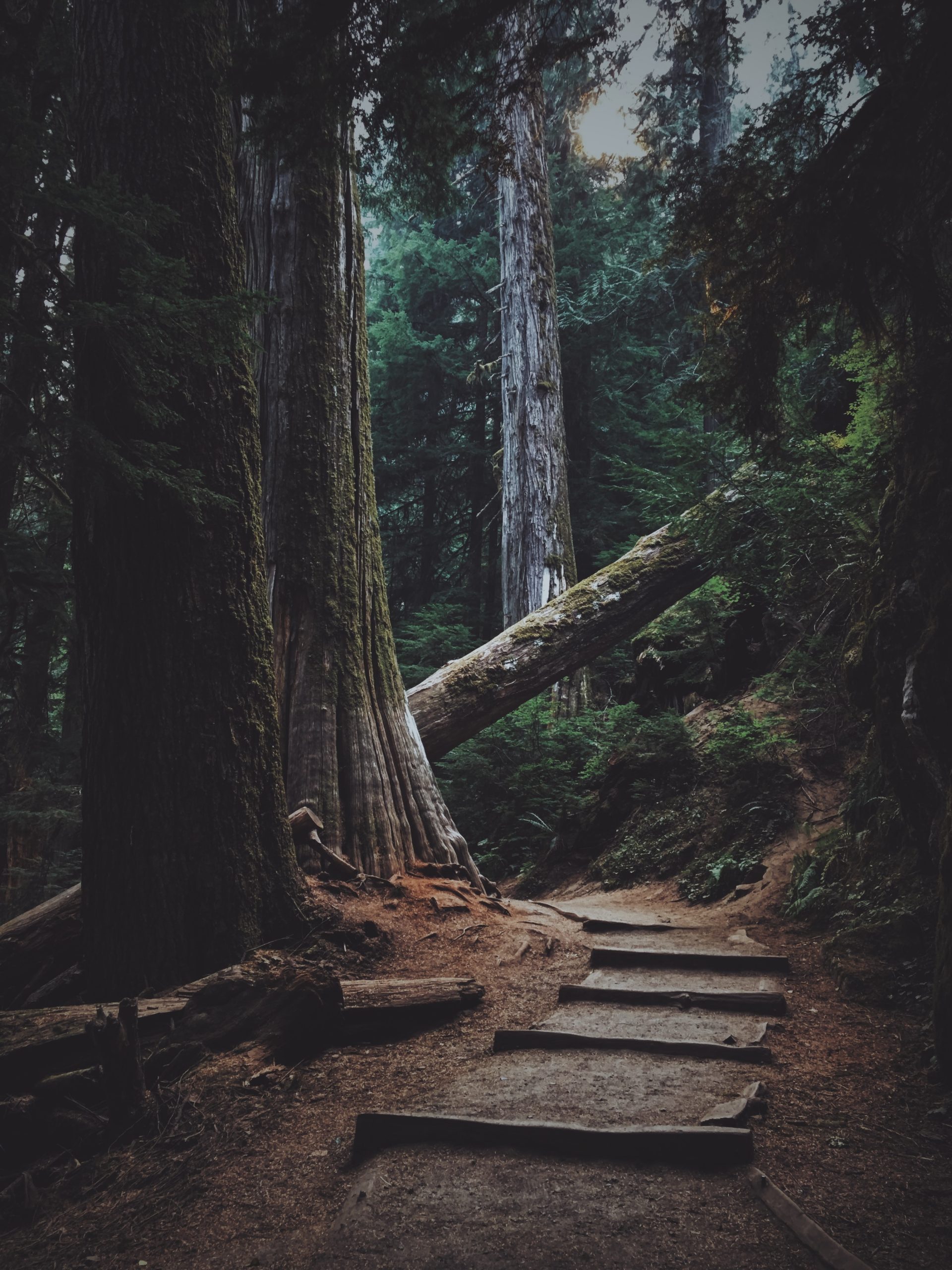 Cast of Characters
ALICE: Female. 12-15 years of age. The oldest sibling. A realist. Loves the holidays
except for tonight. However, she tries to keep the Christmas spirit for her little sister
Anahi. Alice battles with resentment towards her parents but doesn't know how to control
them. (Open Ethnicity)
ANAHI: Female. 8-9 years of age. The youngest sibling. An idealist. Believes in Santa
Clause and Christmas miracles. Loves Christmas movies such as The Grinch and any
other ones that the Freeform channel shows every year. Anahi struggles to come to terms
with her parent's divorce. She looks up to her older sister Alice. (Open Ethnicity)
MOM: Female. 30-40 years of age. Alice and Anahi's mother. Serves in their flashback
stories. (Open Ethnicity)
DAD: Male. 30-40 years of age. Alice and Anahi's father. Serves in their flashback
stories. (Open Ethnicity)
Time: December 24th, 2022 around 10:30 pm.
Setting: Alice and Anahi's bedroom.
(Lights up on a bedroom. However,
it's not just a bedroom. It's the
bedroom of two different
personalities: Alice and Anahi. Each
side shows their personality. Alice is
awake and on her phone. Anahi is
watching a Christmas movie on their
television. She checks to make sure
volume is not loud enough to wake
up their mother. She looks out the
window and Alice notices.)
ALICE
(Without looking from her phone) He's not coming tonight.
ANAHI
Yes, he is. Don't say that.
ALICE
Mom said he's staying at grandma's tonight.
ANAHI
Why would he be at grandma's?
ALICE
Because he's "taking care of her," as mom puts it.
ANAHI
Santa is taking care of grandma?
ALICE
(Realizes that ANAHI is talking about a different person) No, I'm talking about—never
mind. (Changes the subject) Where do you think he's right now?
ANAHI
3233 88th street.
ALICE
That's very precise.
ANAHI
That's the street where Alex Anderson, the girl who's mean to me in class lives. I asked
Santa to bring her coal for Christmas.
ALICE
You actually wrote that on your Christmas list? (ANAHI nods.) Kudos to you kid.
ANAHI
She made a rumor that I "liked" Duncan and ate my boogers.
ALICE
Karma. One minute your starting a rumor and the next you receive coal from Santa.
ANAHI
Exactly. (Pause) Also, she said Santa was not real. We got into a big argument and she
said "look it up on the internet." But, I don't have a phone.
ALICE
You don't need one. Besides, the internet tells lies.
ANAHI
Really?
ALICE
Yes. They said Tupac's dead. But, I know he's hiding on Pablo Escobar's island.
ANAHI
I don't know who any of those people are.
He's Not Coming Tonight 5
ALICE
You will.
ANAHI
I'm staying up tonight to see him.
ALICE
People never get to see him.
ANAHI
We just need to hear the sleigh bells that he carries on his bag of goodies. We'll know for
sure that it is him.
ALICE
Good luck.
ANAHI
Were you talking about dad earlier?
ALICE
Yeah.
ANAHI
I didn't get to talk to him tonight.
ALICE
(Under her breath) Because of mom.
ANAHI
Remember when he used to let us open presents the night before Christmas?
(ACTORS playing MOM and DAD
enter. They act the moments from
the girls' stories.)
ALICE
Yeah, I remember.
He's Not Coming Tonight 6
ANAHI
(Giggles) Remember that stupid sleigh bells ringtone he'd play every year?
ALICE
No.
ANAHI
Oh, come on Alice. You know.
ALICE
I don't. (She gets up and walks around the room) I want my own room.
ANAHI
Why? I like sharing a room with you.
ALICE
You're just a kid.
(DAD exits but MOM remains.)
ANAHI
I hate when people say that. Mom says it all the time, "you're just a kid. You wouldn't
understand."
ALICE
When did she say that?
ANAHI
Today. She was yelling at dad on the phone. Usually she would be happy later. But, she
wasn't this time. (Pause) Just hung up and started crying. I asked what was wrong. But,
she wouldn't tell me and just said, "I wouldn't understand."
ALICE
It's her fault anyway. She's the one who told dad to leave.
ANAHI
I thought he left on his own.
He's Not Coming Tonight 7
ALICE
That's what she told you. Besides you were at basketball practice that day. I was there.
ANAHI
She wouldn't lie.
ALICE
Adults lie.
ANAHI
Not mom.
ALICE
Especially mom.
ANAHI
You're being mean Alice.
ALICE
She's the one who always complained about something when dad got home. Or the time
when dad got in late and she turned starting shouting at him. Then he shouted at her.
They fought about something. (Pause) Can you remember a time when they both did
something nice for each other?
ANAHI
The Simpsons.
(DAD enters and sits with MOM.
They pretend they are watching
television.)
ALICE
What?
ANAHI
Every Sunday when The Simpson came on we'd all get together and watch it in the living
room. Everyone laughed. Mom, dad, and you. We were all happy.
He's Not Coming Tonight 8
(The laughter continues until the
awkward silence appears. ANAHI
looks out side.)
ANAHI
You think we'll get snow for Christmas?
ALICE
Anahi, it's Texas. We'll get a dust storm and rain before getting snow.
ANAHI
Maybe we can get both? Snow and dad come home.
ALICE
Whatever you say. Get some sleep.
ANAHI
What? You don't believe it could happen.
ALICE
I believe that snow will happen in Texas before dad coming home.
ANAHI
Well I do!
ALICE
Will you be quiet!? Mom, is in the next room. She'll bust in here and will think I'm
messing with you. Just stop. He's not coming tonight. Ok? Grow up.
(MOM and DAD exit.)
ANAHI
I hate you. I want dad!
(ANAHI goes to her bed. ALICE
knows that she went too far. She
walks over to comfort her.)
ALICE
I'm sorry. I miss him too. Why don't you get some sleep and I'll stay up? Then once he
gets here, I'll wake you up? I love you and glad you're here with me.
ANAHI
Ok. But just for like five minutes. Then wake me up.
(ANAHI goes to sleep. ALICE lays next to
her and plays a Christmas tune.)
ALICE
(Whispers to herself) He's not coming tonight. I know he isn't.
(Off stage the sounds of sleigh bells can be
heard. ALICE contemplates on who those
sleigh bells belong to. However, she hears
a jolly laugh and believes that it is Santa.)
(Black out)
Photo by Jeff Finley on Unsplash
Bio:
Dillon Rouse is a playwright from Pampa, TX. He was born in Amarillo, TX, but has lived most of his life in Lubbock, TX, where he graduated from Coronado High School. He currently teaches English at Pampa High School and serves as an assistant coach for wrestling. During his first year of teaching, he won the emerging teaching award 2021-2022. He received his Bachelor of Arts (BA) in English at Texas A&M University in 2016 and a Master of Fine Arts in Playwriting (MFA) at Texas Tech University School of Theatre & Dance in 2019. His works have been produced and workshopped in Los Angeles, Dallas, Houston, and Lubbock. He has also hosted playwriting workshops at conferences such as the Association for Theatre in Higher Learning (ATHE), Southern Eastern Theatre Education (SETC), and the Texas Educational Theatre Association Theatrefest (TETA).
Please follow and like us: